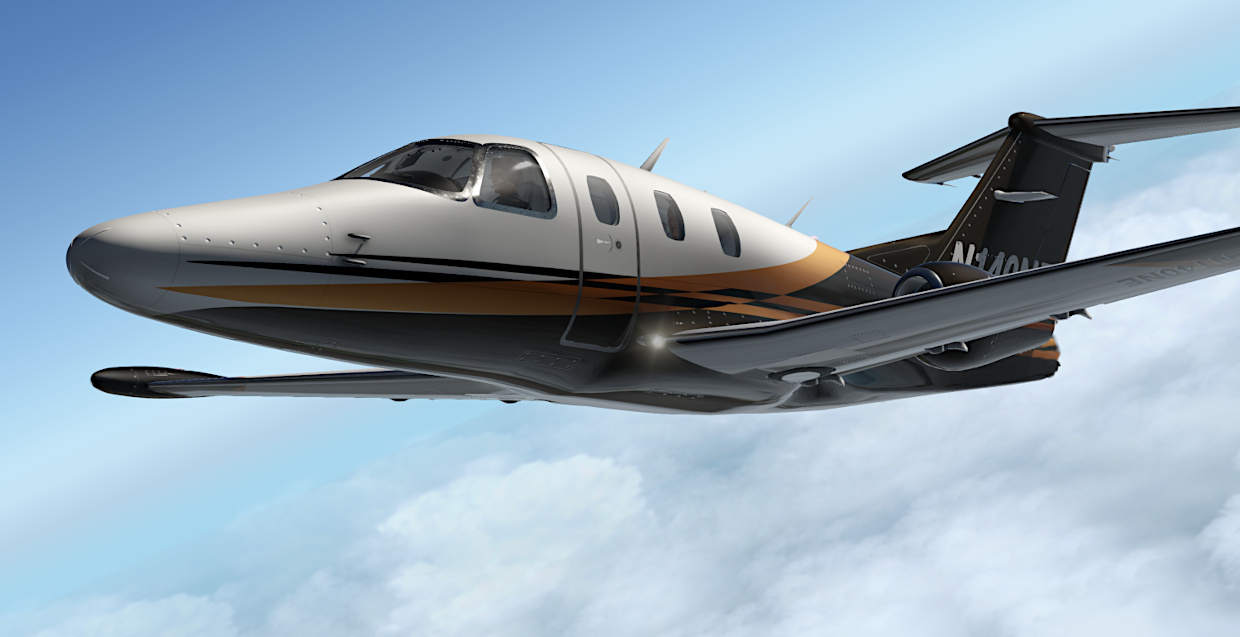 The Eclipse 550 NG is currently the most advanced small jet available for X-Plane 11.
It's a small jet developed by One Aviation, low-wing, six seat, twin engine jet-powered aircraft. We have chosen to equip this aircraft with our last standard avionics : HD Dynon Skyview + Garmin GTN750/650.
Features
Realistic simulation of the Dynon SkyView and Garmin GTN 750/650
No default instruments used, all custom-coded with pop-up display.
VIP Touchscreen Controller : Touchscreen with a single large display. Works in cabin and 2D pop-up.
Very usable with Touch Screen Operation and full mouse scroll wheel support.
High quality 3D model with high resolution textures (4K), ambient occlusion, specular and PBR normal mapping dedicated to X-Plane 11.
Accurate flight model according real datas and flight manual, built by X-Aerodynamics.
Fully functional virtual 3D cockpit, with a different interior design based on the selected livery.
New since v1.1.0 : FMOD 3D sound system
Windshield with reflections, ice and rain effect.
Configurable passengers and luggage.
Many custom sounds: rolling, gear, flaps, canopy, vocal alert.
9 HD liveries with different paint sheme.
Flight Manual + Dynon Skyview Manual + GTN manual and several documents included.
Available for X-Plane 11 | Windows/Mac/Linux.
4GB+ VRAM Recommended
Screenshots