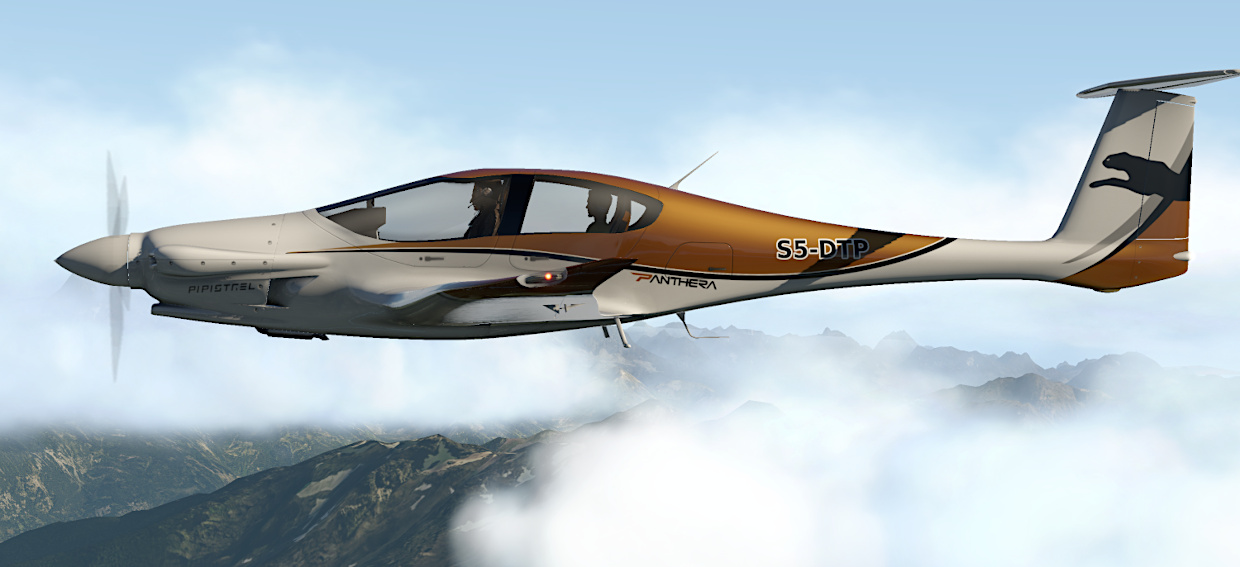 The Pipistrel Panthera is a modern single engine developed by the Slovenian manufacturer Pipistrel.
With a cruise speed of about 200 Kt TAS, it makes for fast and economic travel.
Features
Realistic simulation of the Dynon SkyView and Garmin 750/650 – no default instruments used.
A master piece of art, full custom-coded.
Very usable with Touch Screen Operation and full mouse scroll wheel support.
Pop-Up menu : options, fuel & weight.
High quality 3D model with high resolution textures (4K), ambient occlusion, specular, and dedicated PBR normal mapping for X-Plane 11.
Accurate flight model according the public data.
Fully functional virtual 3D cockpit, with a different interior design based on the selected livery.
Windshield with reflections and rain effect.
Configurable passengers and luggage.
Volumetric propeller
FMOD Sounds environment. Full 3D sound environment with Doppler and Flanger effects.
Realistic sound engine, designed from a real Lycoming. Variety interior sounds for all switches, buttons, key, doors, etc...
More 6 HD liveries with different paint sheme.
Flight Manual + Dynon Skyview Manual + GTN manual and several documents included.
Available for X-Plane 11 | Windows/Mac/Linux.
4GB+ VRAM Recommended
Screenshots